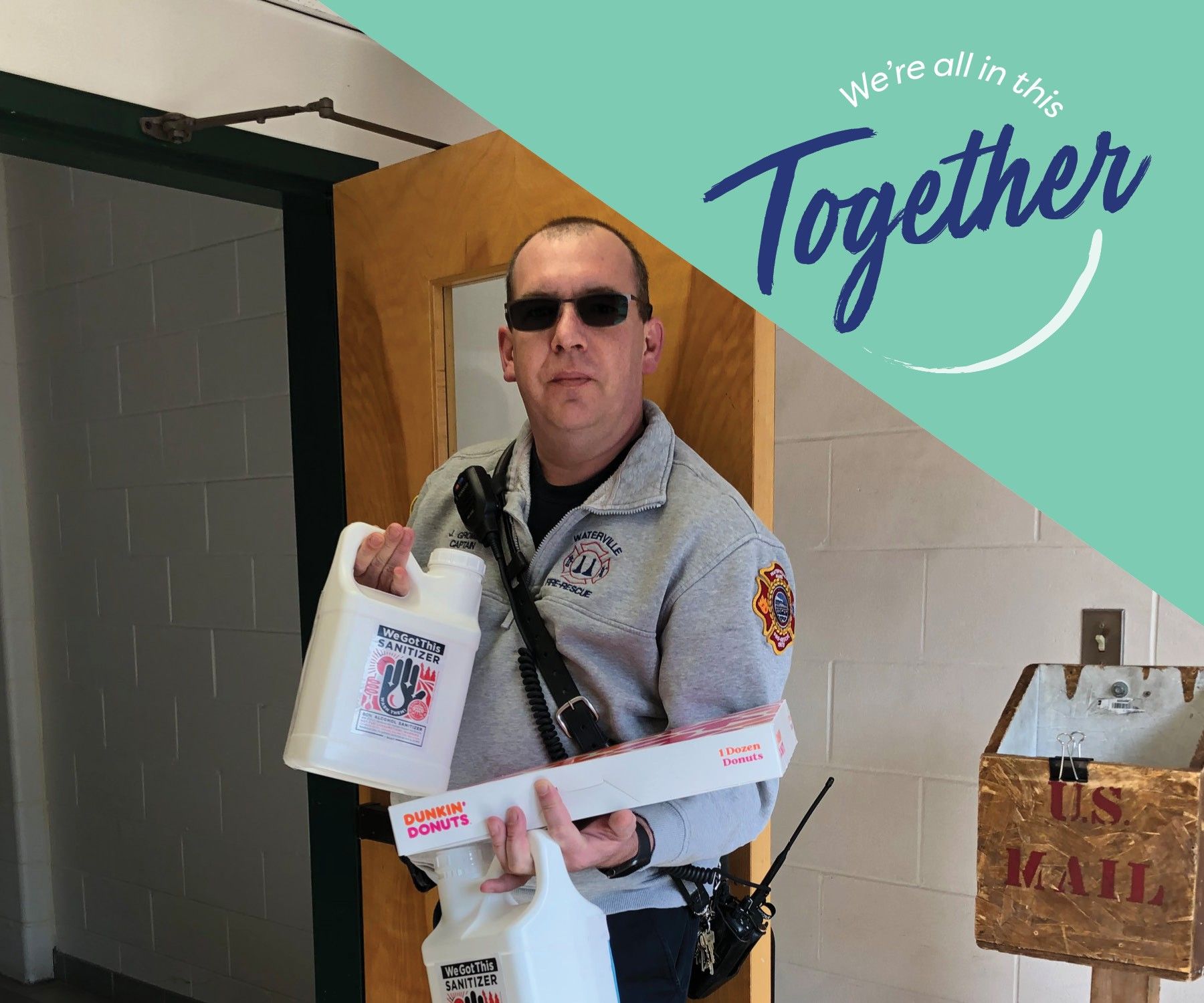 Summit Natural Gas Donates Hand Sanitizer to First Responders
April 27, 2020
Yarmouth, ME – Summit Natural Gas of Maine (Summit) is donating hand sanitizer to police departments, fire departments, and other first responder personnel who may be running low on supplies.
Summit recently donated 10 gallons of hand sanitizer to Cumberland County Emergency Management Center, Waterville Fire-Rescue Department, and Augusta Police Department.
The COVID-19 pandemic has caused several essential items to vanish from store shelves and one of those items happens to be hand sanitizer. When Summit team members learned about the shortage, the company's team quickly mobilized to reach out to local first responders.
"Our mission is to assist in any way possible with making Maine a better, safer place to live and work," expressed Justina Waller, Sustainability Coordinator. Kindness is one of our core values at Summit and it runs deep within our team members and their dedication to our customers and the communities we serve.
By sourcing hand sanitizer from Maine Craft Distilling, we were able to support a local small business while helping first responders.