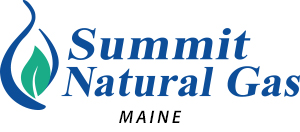 Summit Natural Gas of Maine Named 2019 Best Places to Work in Maine
September 25, 2019
Yarmouth, Maine - Summit Natural Gas of Maine was recently named as one of the 2019 Best Places to Work in Maine.
"At Summit, our employees are the lifeblood of our organization," said Kurt Adams, President and CEO of Summit Utilities, Inc. "By taking the steps to make our team feel engaged and valued, we ensure that our whole company will continue to provide safe, clean and reliable energy solutions to our community. We've worked hard over the years to build a strong company culture that encourages excellence, fosters diversity and thrives on kindness and innovation, which is why it is such a great honor to be named one of the best places to work in Maine."
The awards program was created in 2006 and is a project of the Society for Human Resource Management - Maine State Council (MESHRM) and Best Companies Group. Partners endorsing the program include: Mainebiz, the Maine State Chamber of Commerce and Maine HR Convention.
To be considered, companies from across the state entered a two-part process. The first part consisted of evaluating each nominated company's workplace policies, practices, and demographics. This part of the process is worth approximately 25% of the total evaluation. The second part consisted of an employee survey to measure the employee experience. This part of the process is worth approximately 75% of the total evaluation. The combined scores determine the top companies and the final rankings. Best Companies Group manages the overall registration and survey process in Maine and also analyzes the data and uses their expertise to determine the final rankings.
Summit Natural Gas of Maine, Inc., (SNGME) provides natural gas service to many Maine communities in and around the Kennebec Valley, Cumberland, Falmouth, and Yarmouth. It serves more than 3,300 customers and is committed to providing a reliable, modern and safe natural gas system to its customers. SNGME operates approximately 68 miles of transmission piping and 182 miles of distribution piping, all of which are odorized.