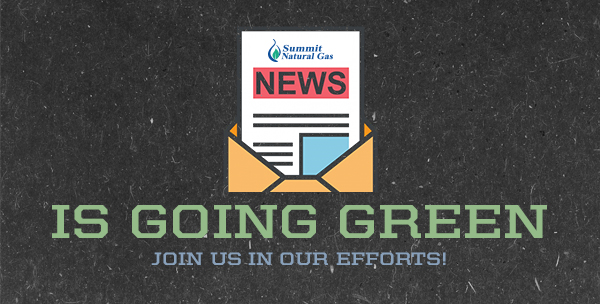 Our Newsletter Has Gone Paperless!
As part of our goals to improve our environmental sustainability practices our quarterly newsletters are now completely electronic. We invite you to join our efforts to Go Green by signing up for Paperless Billing.
For the month of September all new sign-ups for Paperless Billing will be entered into a drawing for $250. Receive another entry if you sign up for Budget Billing. With colder months approaching your monthly bill will likely increase. Budget Billing will look at your usage for the past year and average it out into one fixed payment each month, helping reduce unexpectedly large bills in the colder months.