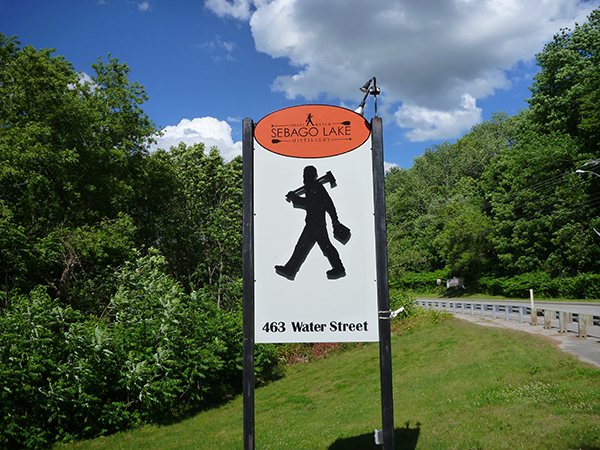 Summit Brings Natural Gas to Sebago Lake Distillery
June 29th, 2017
Now that the snow has melted and spring and summer are upon us, construction season is starting in Maine!
This season we have many exciting development projects. Over the year, our sales staff has been working hard to partner with communities in our service territories on projects that will help spur economic development and growth.
One of the projects we recently worked on was the installation of a gas main line extension to Sebago Lake Distillery, which is a new business venture in Gardiner. Maine already has a large craft brewing industry that contributes hundreds of millions of dollars to the state's economy every year, but Sebago Lake Distillery brings a twist to that.
Instead of craft beer, they will be creating craft spirits – rum to be exact. They will launch their rum next spring with the hope of offering a full range of craft spirits in the coming years.
Why rum?
"When I was in the Navy and the Merchant Marine, I often visited places in and around the West Indies and did an alarming amount of rum tasting. When I returned from my trips to the Caribbean I was always disappointed by the lack of interesting rums available in our United States," said Sebago Lake Distillery Founder Dan Davis. "Come to find out, Maine has a long and storied history of rum making. Prior to prohibition, it was very common in Maine to import molasses from the sugar plantations closer to the equator and to make our own rum in small batches. At Sebago Lake Distillery, that's exactly what we plan to do."
Summit is excited to provide energy solutions to a new Maine business that will boost the local economy and help spur new economic growth!
Sebago Lake Distillery is currently working on their website. More information about the company will soon be available here: http://www.sebagolakedistillery.com/.